Why you should use a VPN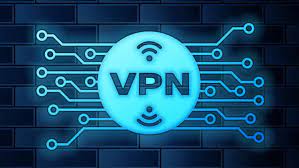 According to ZDNet, it is estimated, that VPN use has risen by almost 66% from 11 brand 2020 r. In the United States and 165% all over the world during the same period, all because of the coronavirus pandemic. Although the technology has been around for approx 15 years, as the statistics show, has never been more popular. What exactly is a VPN and why do you need one?
VPN stands for Virtual Private Network and is mainly used for three primary purposes: general security, general privacy and public use of Wi-Fi. It is essentially an encrypted tunnel between two devices, which allows access to every online site and service without being detected.
Using the device in public places, such as coffee shops, libraries, airports, anywhere with free Wi-Fi service, puts you at risk, or rather your data, into danger. It gives hackers the ability to access your e-mails, credit card information, social security number, passwords and many more. Armed with this information, they can access your systems anyway, as if they were you.
Although your home internet connection is a little safer, because the network, which you are working with, it belongs to you, you must remember, that every time, when you log into your device, Your ISP can see, which pages you visited, where do you shop online and where the bank is virtually located, just as a few examples. Basically, you leave a trail of information behind you, which the ISP can sell, albeit anonymous, which allows him to profit from your data.
By using a VPN, you can surf the net safely, knowing, that no one can intercept your activity. But otherwise, that it is a barrier to potential data thieves, it also has other practical uses. If you are abroad , A VPN will allow you to browse parts of the internet, which may be blocked in some countries. E.g, if you are in a part of the world, which restricts access to Google, Wikipedia, YouTube or other sites and services, using a VPN will allow you to regain access. And if your favorite TV show is only broadcast in the United States, and you are traveling in Europe, do not worry. This little piece of technology will make, that you will watch in the blink of an eye.
So if you are concerned about security (and really, who is not?), or if you want to be sure, that you can login to any website, wherever you are in the world, is a VPN for you.
It allows you to reliably protect data on any public Wi-Fi and surf without speed and bandwidth restrictions. It also gives you access to multiple VPN servers around the world, as well as servers, e.g.. for US Netflix, BBC iPlayer, Hulu, ESPN + i HBO Now. The service includes optimized servers for P2P use / torrent and much more.