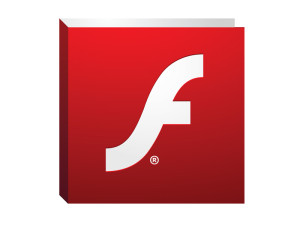 The well-known Adobe Flash Player plug-in for web browsers is mainly used to play movies, games and animated content on the net. Sometimes the computer has a problem with playing movies from the Internet. We can then be sure, that the cause is in the Flash Player plugin, which is the topic of today's article. We want to show you how to easily and quickly uninstall and install the latest version of Adobe Flash Player properly.
What to do if we have a problem with playing video files on the Internet? The answer is simple - reinstall Flash.
At the beginning, however, we will say a bit about the plug itself. Well, sometime, co-founder of the Apple brand, that is Steve Jobes, drew attention to a certain weakness of the Adobe plug-in,namely its performance and frequent problems with updates (sometimes related to security). He recommended using a different technology: HTML5, also supporting mobile devices. In case of, when the source of the played videos is the most popular YouTube service, enabling HTML5 technology is not at all difficult. Wystarczy wejść na https://www.youtube.com/html5?gl=EN&hl=pl i potwierdzić wciskając odpowiedni przycisk chęć odtwarzania filmów w odtwarzaczu HTML5. It is a solution for people, which no longer have the strength to fight the Adobe plugin. However, for those, who stay with Flash, we have a different solution. see.
To begin with, we need to download the tool provided by Adobe for the comprehensive removal of Adobe Flash Player from our disk. However, before we launch the program and get rid of the Adobe plug-in completely, we should close all browsers and programs running in the system, which use Flash. When we run the Flash removal tool, we should see a message on the screen: "Do you want to allow the following program to make changes to this computer?" , which informs the user about it, that the application will make some changes to our computer. Without thinking for a long time, press the confirmation button YES. Additionally, we suggest: delete the contents of the folder C:\Windowssystem32MacromedFlash. When the plug-in is uninstalled, restart your computer, and then from the site: http://get.adobe.com/pl/flashplayer/ pobrać najnowszą wersję aplikacji Adobe Flash Player. Such reinstallation should solve problems with the smooth display of movies on the Internet.