How to install Linux?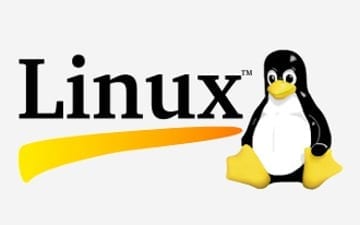 Linux installation routines can be found everywhere, starting with very good literature, official sites of individual distributions, and ending with the advice of Internet users on their websites, in portals or vortals. However, general installation considerations can be suggested to future users.
Where to start? Even from this, that there are many kinds of distributions for Linux, and almost every installation is different. At the same time, it makes no sense to favor a particular distribution. Each distribution has a different installer - a program that guides the user through the entire installation - but they all have one thing in common - they allow for a well-thought-out installation.
Most distributions can be installed from multiple sources: via the Internet, from the local network, from the hard disk or other drives. However, most often the basic installation is done directly from a CD or DVD, if it is possible on the computer. Usually all you need to do is set the proper boot order in the BIOS - from the CD drive.
What order?
Each distribution has its own individual installer, i.e. software supporting the installation of the system, which, in a better or worse way, guides the installer like this, so that she does not get lost. After all, when installing Linux distribution, it is worth focusing on the basic assumptions yes, that the system is properly designed, its construction enabled its subsequent effective protection, and at the same time met the user's needs.
Get started by supporting the mobile version of any Linux distribution, if your Linux experience is very little. There are over a dozen interesting offers on the market. Try one of them, and you will see, Linux is not terrible.
Read in books, on the Internet about a given distribution, before starting the first installation. Particular distributions differ not only in their operating philosophy, but also the installation procedures.
Always install Linux on a separate hard drive. Never install a Linux distribution on disk, which contains a different system and / or data important to you.

Tylko i wyłącznie doświadczeni użytkownicy oraz administratorzy są w stanie bezpiecznie zainstalować kilka systemów na jednym dysku

, but still not the best solution.
Split your hard drive into multiple partitions, including / swap. Thanks to this, the system will be prepared for its protection, and easier to create backup copies, and also in data recovery in the event of a physical hard disk failure.
Create an ordinary user, to use the system safely.
Determine and save passwords

dla administratora

(Root) and the user. However, keep the passwords from being too easy to decode. Use at least a dozen or so characters in alternating combinations: letters,

cyfry i znaki

, np. m0jL1nuk5_izth3b # 5t.
Create a Rescue Disk

zanim system nieoczekiwanie przestanie dobrze funkcjonować

. Linux software crashes are extremely rare, but problems with hard drives are almost commonplace.
Disable unnecessary network services, preferably all, until you learn how to configure them safely. Thanks to this, you will reduce the possibility of attack from the outside. Installing Linux is just the beginning of the Open Source path ?
Do not unknowingly change the settings, before you do anything, then read about it in the user manual, in books or on the Internet. Also remember what changes have been made, to be able to restore the last good configuration more easily.