How to make an Ethernet crossover cable (crossed)
This guide will show you how to make a crossover cable according to the EIA / TIA568B standard. Kabel crossover używa się do łączenia dwóch takich samych urządzeń w sieci LAN np. to connect two; computers, switches, hubs, same type of ports (WAN-WAN, LAN-TO-LAN, uplink-uplink). Creating such a cable is not a difficult matter - it is enough to use the appropriate wiring diagram in the plug.
1. Before starting the work of earning a crossover cable, we must equip ourselves with the following tools: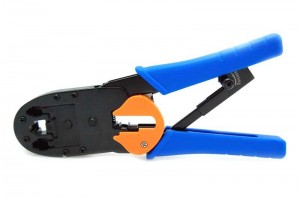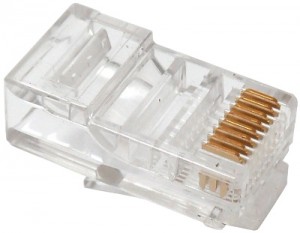 cable ethernet

ośmio-żyłowy

(standard)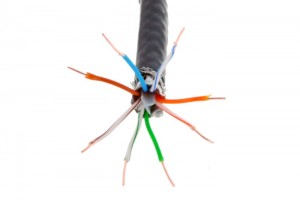 2. Using a crimping tool, remove the outer cable sheath on both sides (preview in the picture above).
3. We arrange the cables in the plugs (fittings) RJ-45 według poniższego schematu;
In the first plug, at the end of one side of the cable, arrange the wires as follows and clamp the plug with a crimping tool (if we modify our regular Ethernet cable, we do not have to change the wires in one of the plugs, for their arrangement is the same):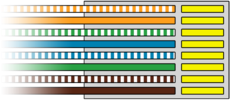 In the second plug, the cable arrangement is "cross", hence the name of the crossover cable – we arrange the wires as follows and clamp the plug with a crimping tool;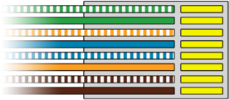 To make it easier, we also present a diagram of the cable laying in the appropriate connectors: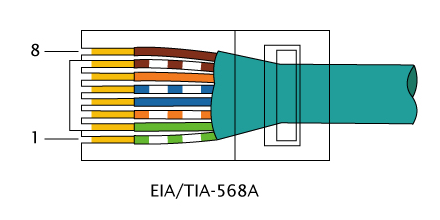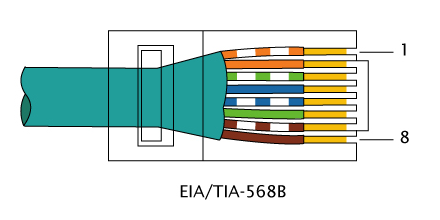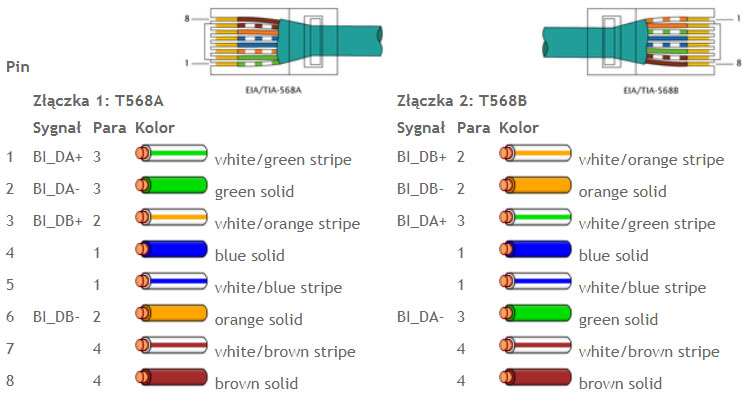 5. To już wszystko – mamy już zrobiony skrosowany cable ethernet, which will allow us to connect two computers to each other, or other same network devices.