HOW TO SHARE THE INTERNET IN WINDOWS 8
Creating a HotSpot from a computer equipped with Windows 8 has never been so easy and fast. From now on, you don't need to install any driver or software - that's enough, that you will use our guide!
1. Korzystając z Windows administrator menu 8 (we press the keys Windows + X) uruchamiamy Wiersz polecenia z uprawnieniami administratora systemu – Command Prompt (administrator).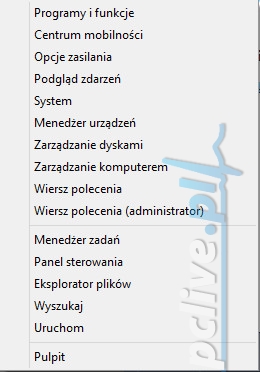 2. We enter the following command:
netsh wlan set hostednetwork mode=allow ssid=pcliveNet key=asdfg12345
where:
ssid=

– podajemy naszą nazwę sieci

(name of the hotspot being created)
key=

– podajemy hasło dostępu do hotspota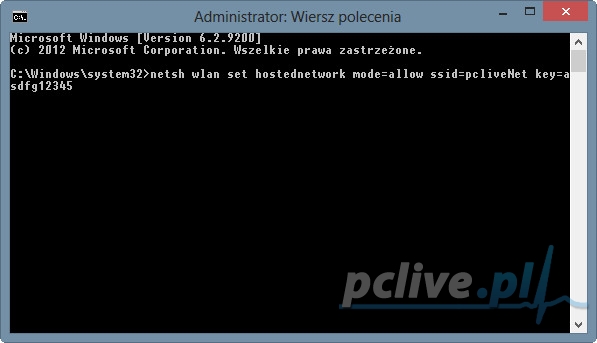 Po wpisaniu powyższego polecenia wciskamy klawisz Enter. Appropriate information about the creation of our network should appear in the console.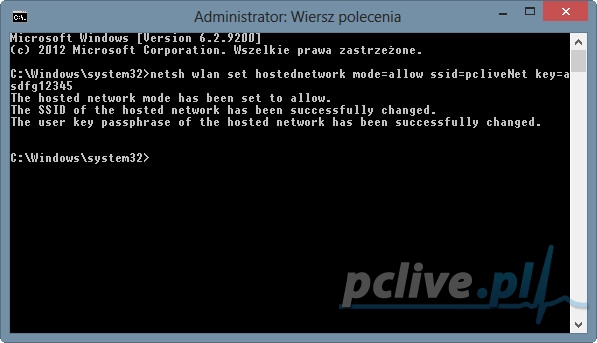 3. We must now activate our network. While still in the console, enter the following command:
netsh wlan start hostednetwork
and then press Enter. After a while, we will be informed about the activation of the new service.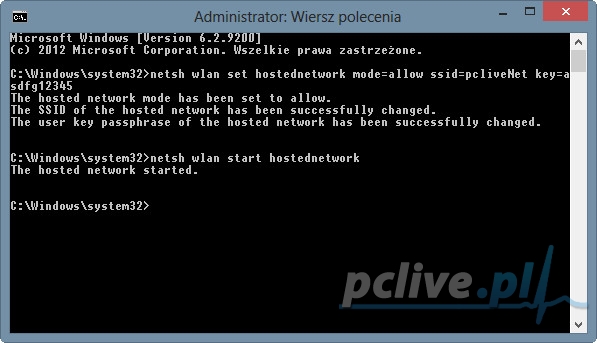 4. Przechodzimy do Computer -> Control panel -> Network and Internet -> Network connections. W otwartym aplecie zobaczymy, that a new connection has appeared on the list of connections with a characteristic badge in its name: gwiazdkę *. This is the HotSpot we created.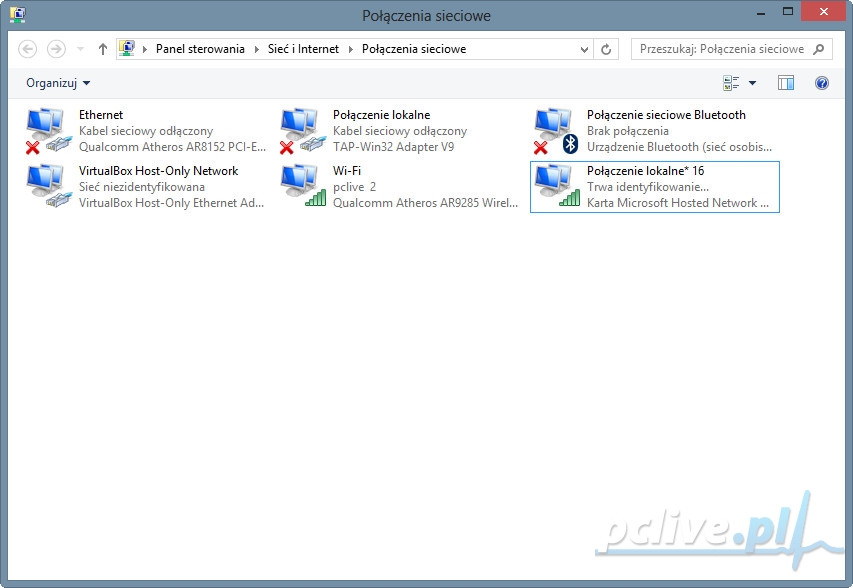 5. Now let's share our Internet connection via Wi-Fi. Right-click on the connection, which gives us access to the Internet, and then select from the context menu: Properties.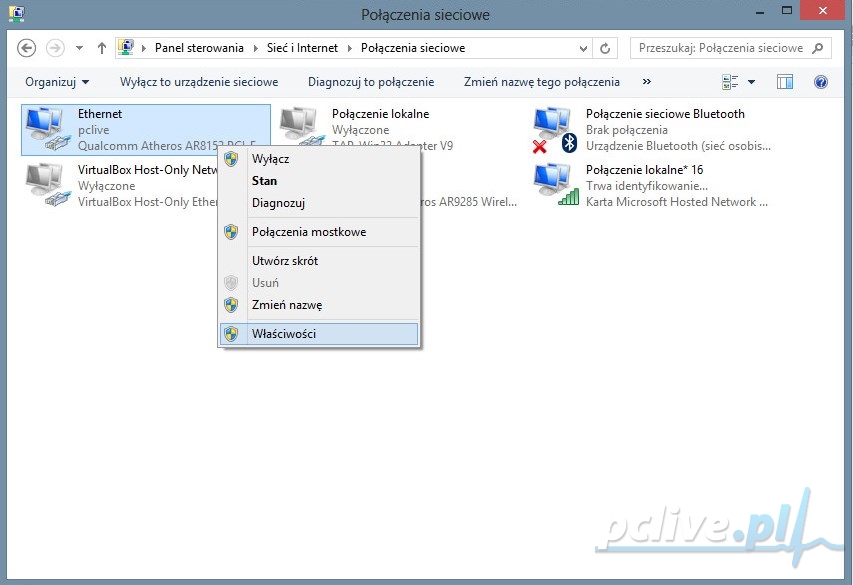 6. Przechodzimy na zakładkę Sharing i zaznaczamy pierwszą opcję: Allow other network users to connect through this computer's Internet connection, następnie z listy wybieramy utworzone przez nas połączenie z charakterystycznym znakiem gwiazdki – w naszym przypadku jest to Local connection * 16. We click on OK.
7. That's all. From now on, our computer can be used as a HotSpot for various devices, e.g.. Android phone: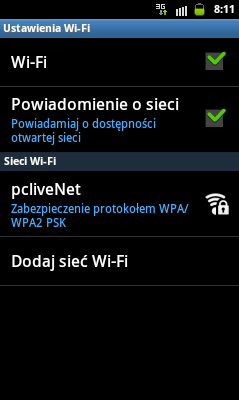 You can also easily stop the operation of our HotSpot - just enter the following command in the console:
netsh wlan stop hostednetwork