You love PhotoScape, truth? It is easy to use, intuitive and clear layout. You don't need a lot of his knowledge to quickly convert a photo - everyone adores him for that. I also. However, when it comes down to reducing the photo, some little imp eats quality. Everything gets less clear, and yet we have devoted so much time and attention to the perfect frame, from which the spell is now breaking. GIMP comes to the rescue!
Picture, on which I am based in today's post comes from the kaboompics.com photo bank. For starters, maybe a small comparison of the reduced photo in both of these programs. Both have been reduced to the same size. I opened them in the windows in GIMP and gave them a magnification 200%. On the left PS, on the right GIMP. Look especially at the scales and the stem.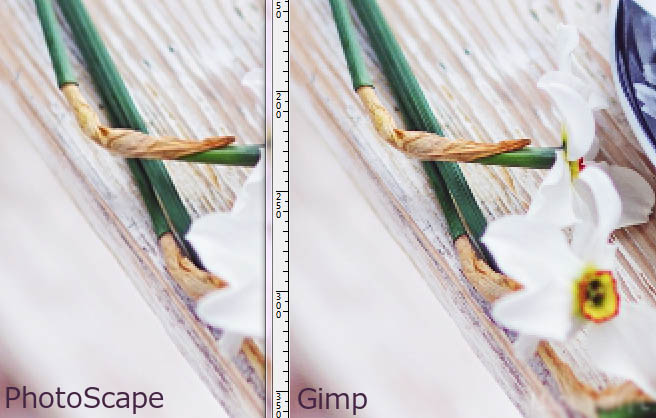 I have to add something to that? The comparison expresses more than that 1000 words 😉
Okay, but how is it done in GIMP?
HOW TO REDUCE A PICTURE IN GIMP
STEP 1: Uruchamiacie program, you search for a picture and open it (File -> Open ...).
STEP 2: Select "Image" from the menu bar -> "Scale the image ...".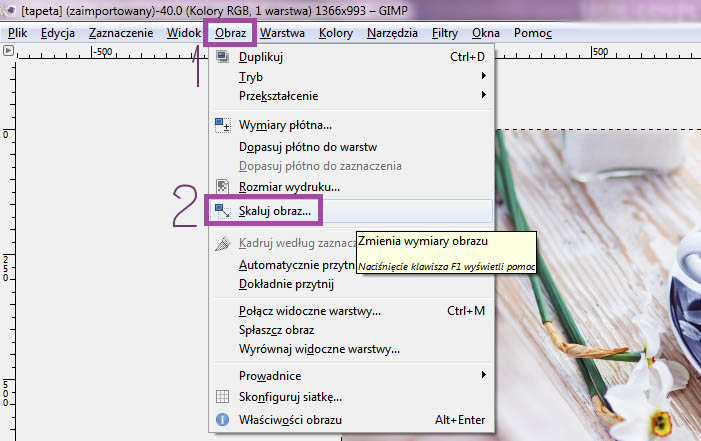 STEP 3: W okienku, which opens, enter the width (a) what kind of photo you want. You do not have to enter heights, because thanks to this connected clasp (b) it will adjust proportionally to the photo. Once you enter the width, just press "Rescale" (c) and ready!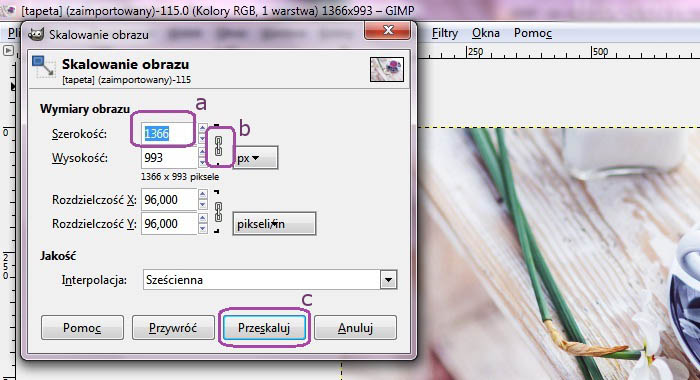 * Just don't be scared of this, that the image will appear smaller after it is reduced. It will be what you wanted to have, it's just a matter of preview. So that the photo in the size you choose appears in the window, preview should be set to 100%.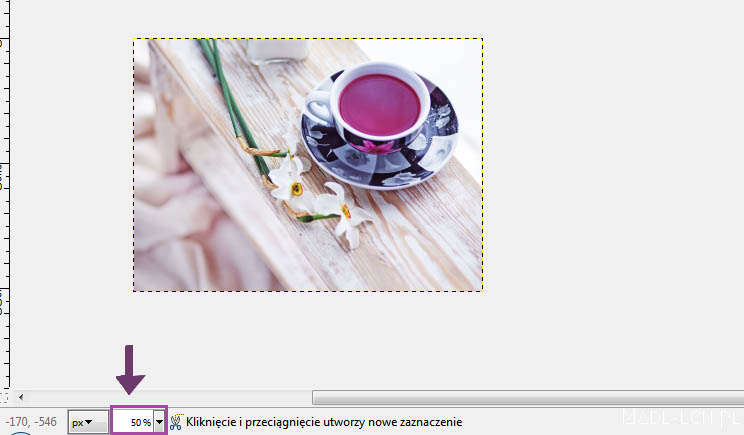 SAVE A PHOTO TO GIMP
WAY 1:
Jeśli zdjęcie jest już w formacie jakim chcecie
(jpg. png or other), with the appropriate name and in the folder – just choose "File –> Replace picturename.jpg)". Ready.
WAY 2: You want to change the name, folder, in which it is to be saved and the format, e.g.. from jpg to png – you must choose "File -> Export…". A new window will pop up, where you change what you want. Finally, click "Export".
I hope, that the entry will be useful for you. As a thank you, send him to the world! 🙂